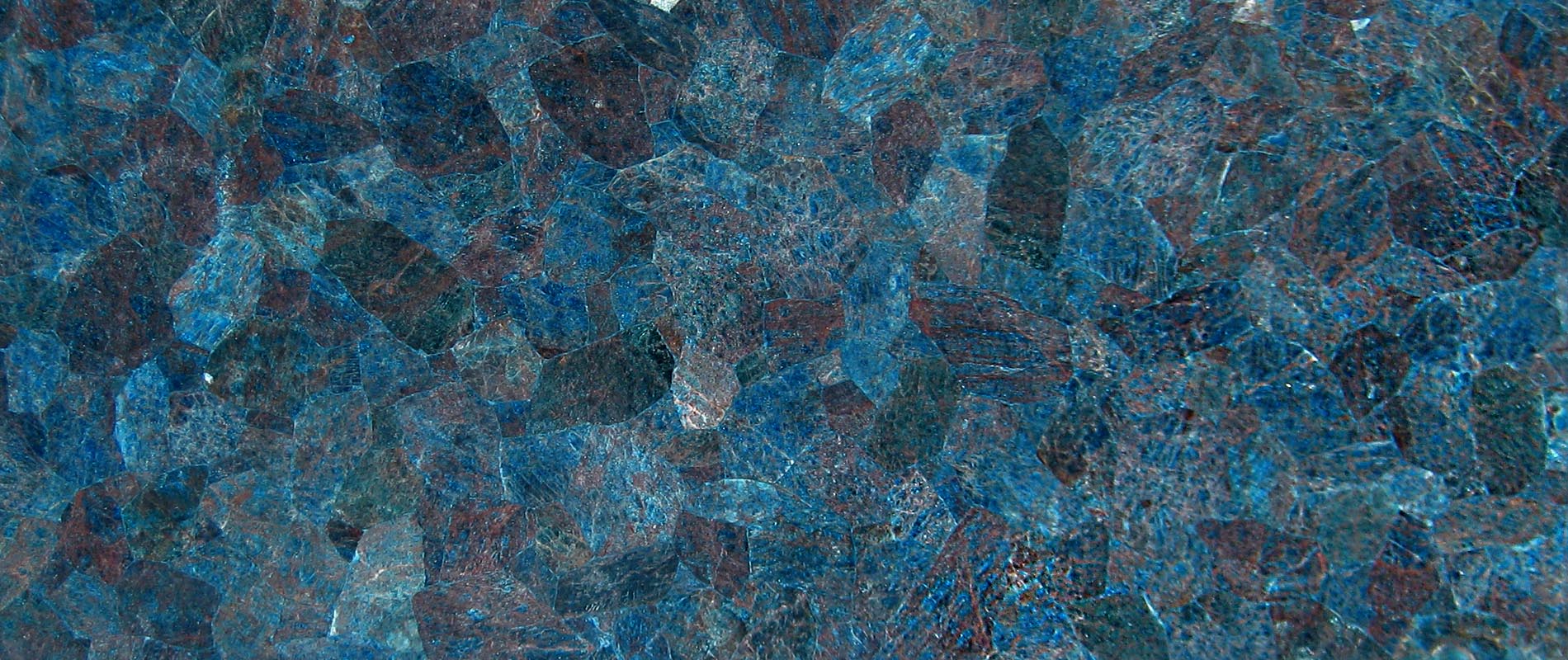 The stone of Self-Expression
Neon Blue Apatite is thought to enhance the manifestation of ideas
into reality by increasing one's productivity through clarity of mind.
The perfect choice to bring a design vision to fruition.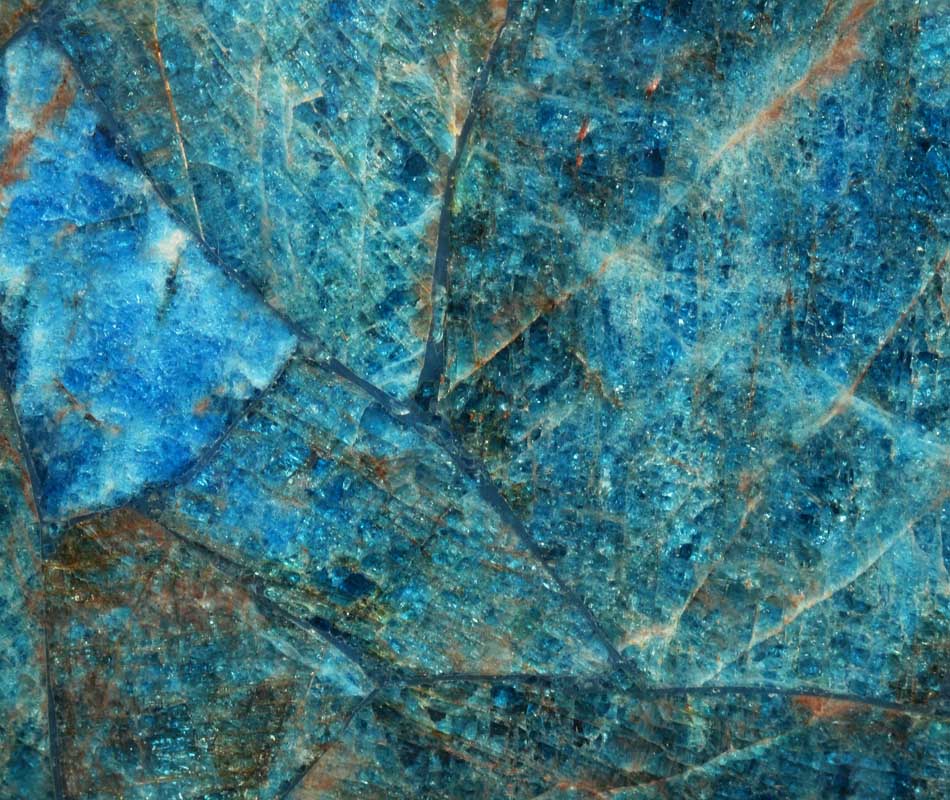 REGULAR VIEW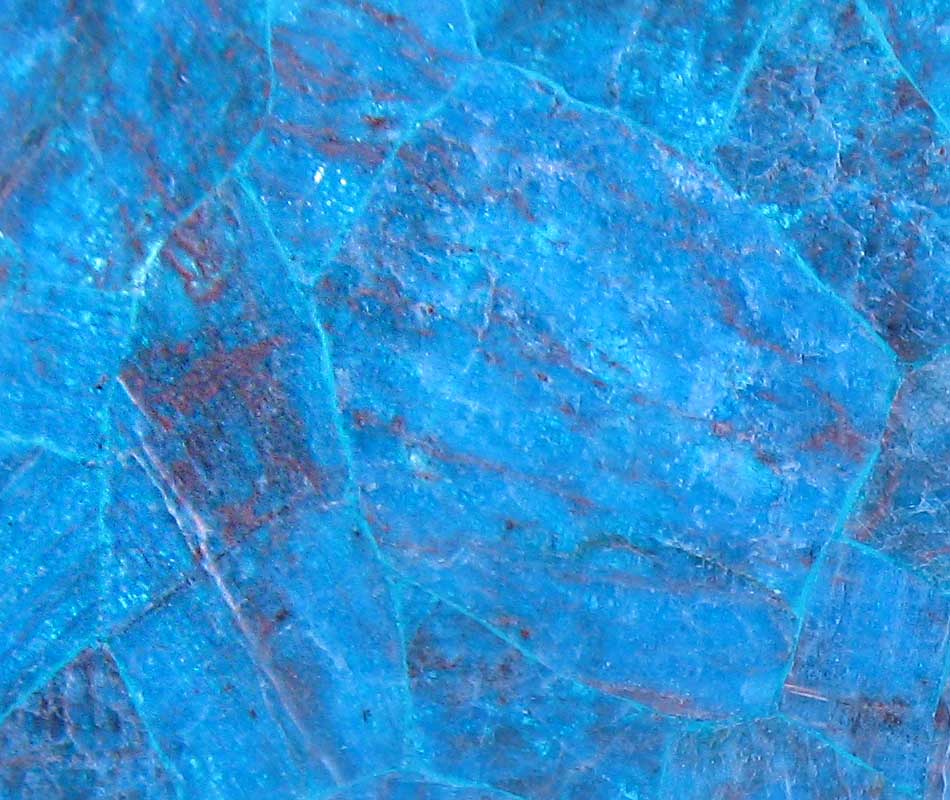 BACKLIT VIEW
Calming Energy
When backlit, Neon Blue Apatite's crystals become vividly enhanced and
Emanate a deep, calming energy.

Apatite Gem Surface is AVAILABLE.


DIMENSIONS OF SLAB & TABLETOP (1/3 Slab)
| | |
| --- | --- |
| Full Slab: | 240cm x 140cm |
| | 98.43" x 55.12" |
| 1/3 Slab: | 140cm x 80cm |
| | 55.12" x 31.49" |
| Thickness: | 1.5cm or 2cm or 2.5cm or 3cm |
| | 0.5" or 0.7" or 0.9" or 1.1" | TRANSLUCENT BACKING
GRANITE BACKING
ALUMINIUM BACKING
SOLID SLAB
OPTION
OPTION 2
STANDARD
OPTION
STANDARD
 
SOLID 20mm
SOLID 30mm
GEM LAYER (mm)
5
5
10
5
10
5
10
20
20-30
BACKING LAYER (mm)
10
15
10
20
20
10
10
THICKNESS (mm)
15
20
20
25
30
15
20
20
30
LENGTH (mm)
1400
1400
1400
1400
1400
1400
1400
1400
1400
WIDTH (mm)
2500
2500
2500
2500
2500
2500
2500
2500
2500
SQUARE METER PER SLAB (m²)
3.50
3.50
3.50
3.50
3.50
3.50
3.50
3.50
3.50
   
GEM LAYER (inches)
0.20
0.20
0.39
0.20
0.39
0.20
0.39
0.79
1.18
BACKING LAYER (inches)
0.39
0.59
0.39
0.79
0.79
0.39
0.39
THICKNESS (inches)
0.59
0.79
0.79
0.98
1.18
0.59
0.79
0.79
1.18
LENGTH (inches)
55.12
55.12
55.12
55.12
55.12
55.12
55.12
55.12
55.12
WIDTH (inches)
98.43
98.43
98.43
98.43
98.43
98.43
98.43
98.43
98.43
SQUARE FEET PER SLAB (ft²)
37.70
37.70
37.70
37.70
37.70
37.70
37.70
37.70
37.66
THICKNESS OF LAYERS

TRANSLUCENT BACKING THICKNESS

GRANITE BACKING THICKNESS

ALIMINIUM BACKING THICKNESS

SOLID SLAB THICKNESS


CLOSE DIMENSION DETAILS -


DIMENSIONS OF GEMSTONE TILES
50 x 50 cm (19.68" x 19.68")
40 x 40cm (15.74" x 15.74")

30 x 30cm (11.81" x 11.81")
10 x 10cm (4.54" x 4.54")
FINISHES & MAINTENANCE
Polished on the top and edges. Handmade in Madagascar.
No special maintenance required. Preferably, use warm water and mild detergent on an uncolored soft cloth for cleaning. Sealer products and wax can be used like usual process applied on other marbles and granites.
Do not use strong chemical products with high Ph. Avoid to put hot materials directly on the Gem Surfaces®. Avoid to scratch the surfaces with metal or abrasive materials.
EDGING OPTIONS

BEVEL

BEVEL TOP & BOTTOM

HALF BULLNOSE

BULLNOSE

EASED

EASED TOP & BOTTOM

MITERED

OGEE
More about Apatite
Apatite is actually three different minerals depending on the predominance of either fluorine, chlorine or the hydroxyl group. These ions can freely substitute in the crystal lattice and all three are usually present in every specimen although some specimens have been close to 100% in one or the other. The rather non-inventive names of these minerals are Fluorapatite, Chlorapatite and Hydroxylapatite. The three are usually considered together due to the difficulty in distinguishing them in hand samples using ordinary methods.
An irony of the name apatite is that apatite is the mineral that makes up the teeth in all vertebrate animals as well as their bones. Get it? Apatite - teeth! Anyway, the name apatite comes from a Greek word meaning to deceive in allusion to its similarity to other more valuable minerals such as olivine, peridot and beryl.
Apatite is widely distributed in all rock types; igneous, sedimentary and metamorphic, but is usually just small disseminated grains or cryptocrystalline fragments. Large well formed crystals though can be found in certain contact metamorphic rocks. Very gemmy crystals of apatite can be cut as gems but the softness of apatite prevents wide distribution or acceptance of apatite as a gemstone.
Metaphysical Guide of Apatite
Clarity, Spiritual Guidance, Self Expression
Astrological sign(s): Gemini, Libra
Primary Chakras: Throat, Third Eye
Vibration: Number 9

Blue Apatite energetically acts as a hunger suppressant. Simply wear or carry a piece with you throughout the day. Blue Apatite also eliminates blockages and returns the body to balance. Blue Apatite can cleanse the aura of cluttered energies, bringing a renewed sensation to the body. Blue Apatite is a good stone to help balance the chakras, as well as the energies of Yin and Yang.
Blue Apatite enhances manifestation of ideas to reality and facilitates getting results. It has traditionally been associated with humanitarian efforts and teaching. Blue Apatite is also known for bringing clarity of mind and expansion of insights, and is especially helpful when diligent study is needed to uncover the truth.
Blue Apatite enhances communication and self-expression on all levels, making this a great stone for teachers. Blue Apatite encourages openness and ease in social situations, a quality that makes it especially useful for autistic children. Blue Apatite acts as a good balancer of energies, emotions, chakras, and subtle bodies, as well as the male and female aspects of the self.
Blue Apatite can help to effectively work within the dream state to form solutions to perplexing problems. Those who are overemotional can benefit from Apatite''s ability to highlight logical solutions and induce calm states of mind. Blue Apatite can help to develop psychic gifts and connect the user to higher levels of spiritual guidance. Use Blue Apatite to deepen and maintain focus in meditation. Blue Apatite can also initiate, stimulate, and/or increase the development of psychic abilities, such as clairvoyance and clairaudience.
Used at a physical level, Blue Apatite will focus healing energy on the body's systems, glands, meridians and organs.
HealingCrystals.com

This is just a guide and not a substitute for any medical prescription.
Physical properties of Apatite
Stone Type/Family: A member of the Apatite Group and Phosphate Class
Chemical Composition: Ca5(PO4)3(OH,F,Cl), Calcium (Fluoro, Chloro, Hydroxyl) Phosphate
Crystal habit: Tabular, prismatic crystals, massive, compact or granular
Mohs scale hardness: 5
Color: Transparent to translucent, usually green, less often colorless, yellow, blue to violet, pink, brown.
Location: Brazil, Canada, Mexico, Madagascar, Norway, Russia, USA
Rarity: Relatively Common
Fun Fact: Apatite is the mineral that makes up the teeth in all vertebrate animals as well as their bones.